News & Events
Archive for the 'News' Category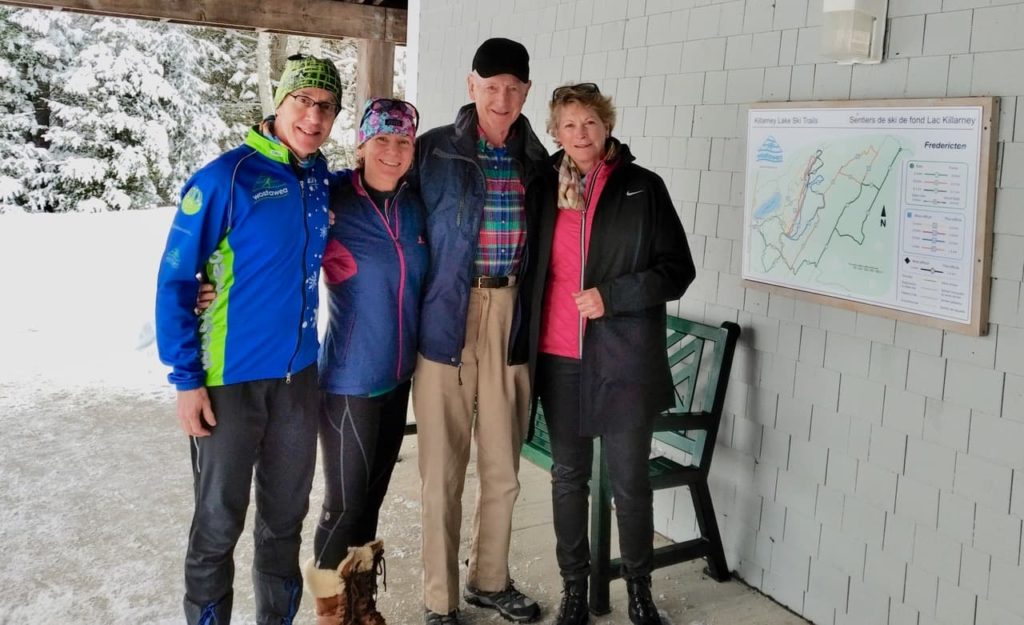 Wostawea, Fredericton's volunteer cross-country ski club, launched the Trails For Life Fundraising Campaign in 2018 to support trail building, trail grooming, ski inventory and outreach activities. The Foundation pledged $5,000 to the campaign and committed an additional $5,000 if the campaign reached the $140,000 mark of its $150,000 goal. The club exceeded its goal with a total of $154,329.
Pictured are John Ball (Wostawea President) with JTCFF board members Barb Ramsay,  John Clark Sr. and Cindy Clark.
Issue 18 of Robert Simmonds Magazine contains an article featuring the Fredericton Hospice and the JTCFF Adult Day Centre.