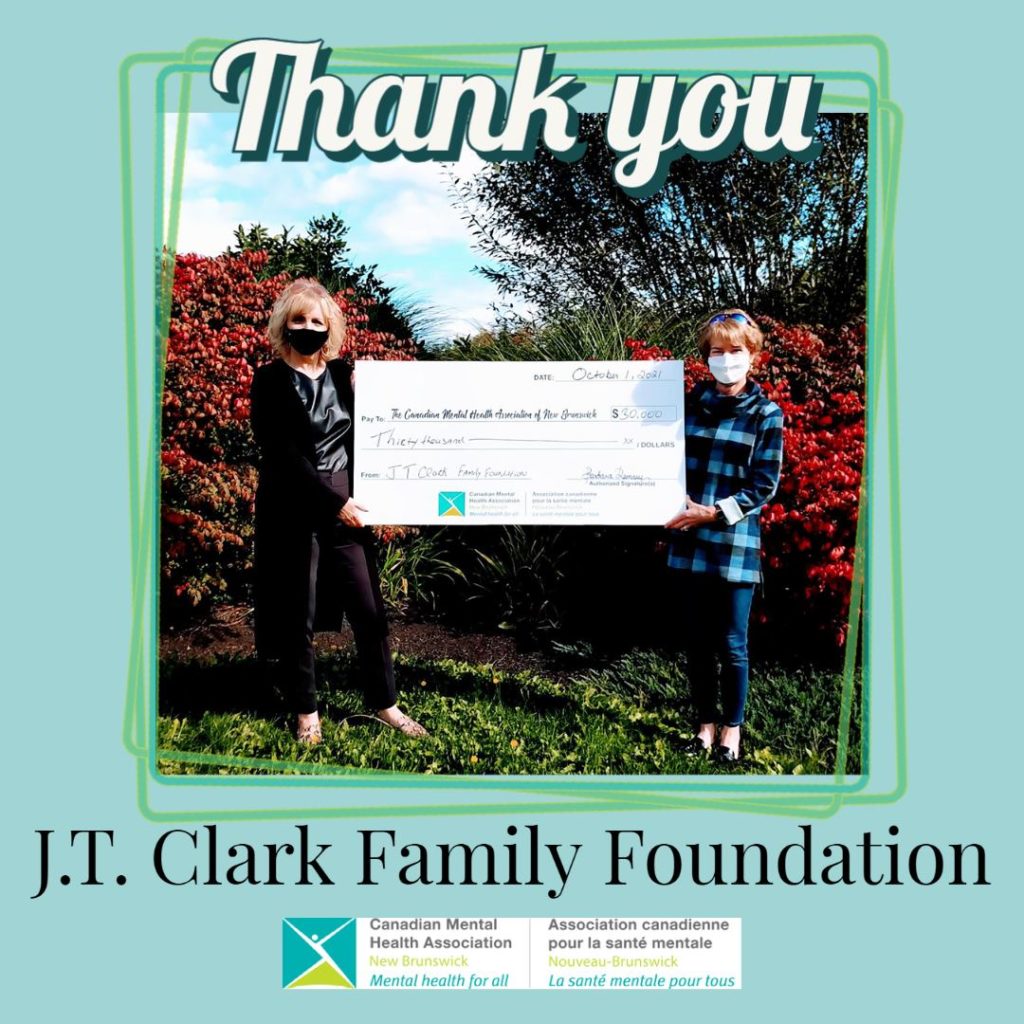 The J T Clark Family Foundation partnered with the Canadian Mental Health Association of New Brunswick (CMHA of NB) launching a new fundraising event in June 2021 "Ride Don't Hide".
Lori Wheeler, CMHA of NB's Director of Communications, states "New Brunswickers are struggling with their mental health more than ever. Demand for mental health programs and services are at an all time high. We are staring down an echo pandemic of poor mental health".
"But at the same time, mental health has never been as widely and as openly discussed. Where stigma used to keep people struggling in silence, we now see a growing openness and awareness around the importance of mental health. We know that one in five New Brunswickers will struggle with a mental health issue in any given year. But all five in five New Brunswickers – every single one of us – has mental health. And now, more than ever, its clear to all that we must protect, promote, and celebrate our mental health."
The J T Clark Family Foundation issued a $30,000 matching challenge for the "Ride Don't Hide" event in memory of friend and family member Tim Richardson.
During the month of June, New Brunswickers from all regions of the province participated in activities and raised $31,288.25 which exceeded the $30,000 goal set by CMHA of NB.